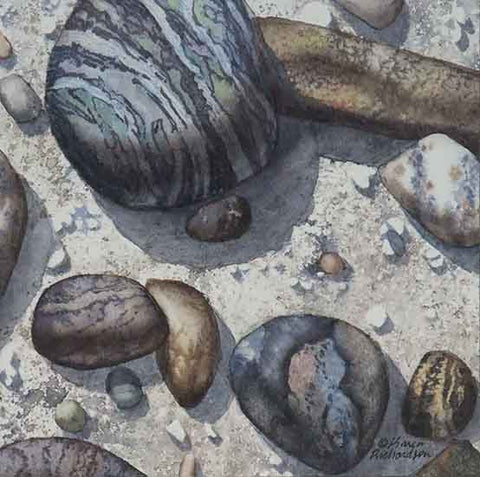 Beach Blues, 6 x 6", watercolour on panel (SOLD)
Original watercolour painting, 6"h x 6"w, mounted on archival panel with UV protective coating, in a black wood float frame. Framed size 7"h x 7"w.
"This scene is one of my Canada Rocks! series, and is inspired by the many colourful beaches I have visited on Canada's east coast."