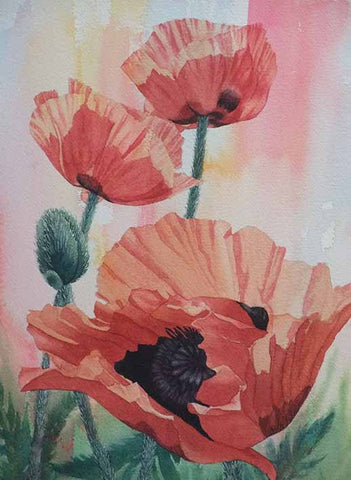 Poppies on Parade, 14 x 10", watercolour, matted (SOLD)
Original watercolour painting, 14"h x 10"w, with archival mat, in an acid free presentation bag.
"The back lighting makes this scene. The poppies seem to glow with inner light."
Poppies on Parade is valued at $300.
Click here for a list of galleries representing Karen's artwork.