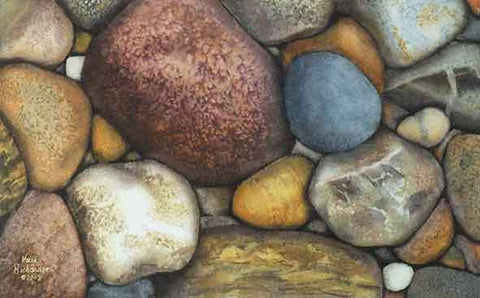 Where Did the Blue One Come From, 7 x 11", watercolour framed with glass (SOLD)
Original watercolour painting, image size 7"h x 11"w, museum quality framed with double archival mats and UV protective glass, taupe wood frame. Framed size 15"h x 19"w.
"Whenever people wander along a pebble beach, they usually can't resist picking up a few specimens to take home. What is it about stones that draws us? I often wonder where all the different colours originated and how they all came together in this place."
This painting is valued at $350.
Click here for a list of galleries representing Karen's artwork.