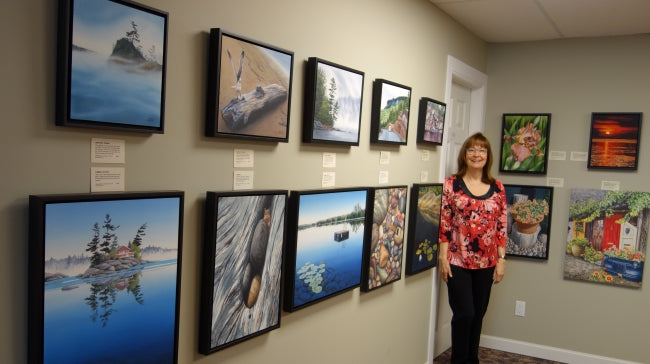 Little Gems
These little framed paintings have big appeal but a small price tag (under $500). They will fit just about anywhere in your home or workspace.

Take advantage of Free Shipping to Canada or Continental USA until May 31, 2020.

Click on individual paintings for more information and to make your selection using your credit card. Convenient payment by e-transfer or monthly layaway also is available (contact Karen for details).

"Hi Karen…. the painting arrived safely... I had not told Norma that I was purchasing an original "Karen Richardson" watercolour, so I had to wait for her to be out of the house to open the package and hang it in the living room without her knowing. We both love it and I am so pleased that I acted quickly to acquire this beautiful "Gem".  You are an amazingly talented watercolour artist.  Thank You." ~ Frank Lomoro
Sorry, there are no products in this collection yet.