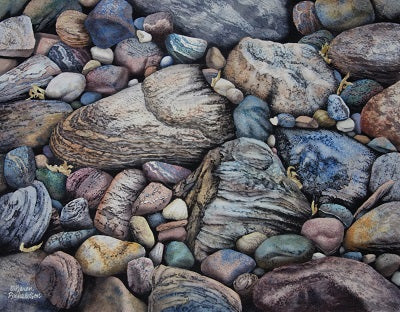 Hidden Strength, watercolour on panel, 11 x 14" (SOLD)
"I am obsessed with stones and have created over 400 paintings of this subject. I wonder what they witnessed on their long journeys through time and space, and how they survived to congregate in colourful heaps, like this one in northern Ontario."
Hidden Strength is an original watercolour painting on 100% rag watercolour paper. Image size is 11"h x 14"w.
This painting is valued at $500. and comes with a certificate of authenticity.
Click here for a list of galleries representing Karen's artwork.